All across the web, I see is people here in the United States trying to maintain sanity while the President gleefully destroys every bit of the advances we'd made in the last 8 years or so. Knowing that there are people out there stupid enough to cheer him on while he does so makes it harder. If you're someone from the U.S. reading this, I don't know about you, but I'm exhausted. And I know that's the plan...to keep constantly fucking things up so that eventually people lose the fight they have in them.
For instance, as I've been talking about, the book I just finished and am now shopping around. I specifically wrote it as a fantasy novel. It doesn't do a lot of commenting on government or civil relations. I specifically wanted to write something my mom or my niece might read. And I'm proud of the book. REALLY proud. But it gets hard to keep submitting it for representation when it feels like I need to be out there in the streets.
But keep submitting it I will. So far, no bites, but the last "no" came with a "hey, I think my co-worker might like this" so that's what I'll do tomorrow. Fingers crossed.
I just got back from an amazing writing conference over in
Jackson Hole
. It was a fantastic time and the drive over there was gorgeous.
Togwotee Pass
is like another planet. That's the highest elevation I've ever been to without aid of an aircraft (the top of the pass is just shy of 10,000 feet above sea level).
All of the presenters were awesome, but two of them rocked my world:
Peter Heller
and
Jewel Parker Rhodes
. Their craft talks gave me all kinds of new things to think about in terms of pacing within a scene and making sure senses are represented. They read from their books and I'm recommending you get these (yes, two of them are for a junior high-ish audience, but check them out, anyway):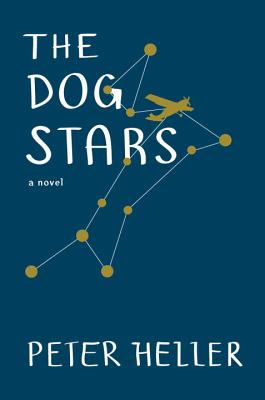 It is nice to be back in my own house, but of course this is the start of what I always call the come-down. After three days straight of doing nothing but talking about writing with other writers, it's back to thinking about what I need to get at the grocery store and cleaning up cat puke.
*sigh*
The current work is just now crossing 20K words, so it's taking some shape, but still kind of finding out what it wants to be. The only thing I'm certain of (other than the basic plot) is that I want to write it in present tense, like I did
Ganymede.
I know critics don't like it, but I've missed that immediacy.
An unpleasant development: I've discovered that one of my neighbors has a kid who is a squealer. If you've been with me for a while, you know I had this same issue back at the apartment complex. I get that parenting is difficult, and there are some battles you have to just let go, but jesus...can you at least *try* to stop your kid from echo-locating? The notes this kid can hit are pealing the paint off my house, I'm sure of it.
Speaking of kids, I'm also in "get ready" mode. My family is coming for a visit in less than two weeks! I'm having a lot of fun thinking of all the neat tourist-y things we can go do.
Sincerely, thank you for your support and kindness to the books. I can't do what I do without you doing what you do, and I appreciate it. As always, if you've read one or more of my novels recently, I'd love it if you'd stop by Amazon or Goodreads and leave a review--I appreciate them so much, and even bad reviews help sales.