The literary festival was an amazing experience. To hear so many different authors on so many different paths talk about their craft and their journey was incredible. The only thing that would have made it better would have been if I wasn't the co-director, so that I could have actually sat through all the sessions that I wanted to rather than having to duck in and out. Still, incredible experience.
One of the more interesting things to come out of the festival is that I had to get trained to drive the 15 passenger turtletop van from the motorpool. To be honest, this was the element I was kind of most worried about. I don't drive big cars—I've always been a Japanese import kind of guy.
So the idea of having to move this bus through downtown traffic caused more than a bit of insomnia. Add to that it snowed the first day of the conference, which was my second time ever being behind the wheel of the thing, and you get my stress level. I just knew I was going to roll the thing, and that would be the story of me.
Everything turned out okay, though.
With the major literary festival now over, though, I'm settling back in to classes and work. I feel like I'm finally getting to know my students now that we're almost at midterm. After about two weeks of hemming and hawing, I finally had to admit that the first section of the fourth novel just wasn't working. It wasn't just that I didn't know how to write young love between two relatively well-adjusted kids, but that I also didn't find that story very interesting at all. So, I had to tear out the entire skeleton of the first section that I had. I have to admit, it was tough to see almost 8K words go in an instant, but the book feels more alive to me now that I'm not trying to copy Nicholas Sparks.
No matter what you write, you have to write it your way.
One of the kids is now a young social justice youtuber/daily vlogger. That's a really exciting change for me because, confession time—since I discovered that world, I have wanted to be one of those. I'm way too old, now, though, and about as photogenic as your average malformed potato, but were I an attractive young person like
Ghostrobo
, for instance, I think I would try it.
I also went back to the "casting photo" that I'd made and recast, which was interesting, too.
I'm thinking the title needs to be changed, as well.
So, yeah; we're overhaulin' here in the shop.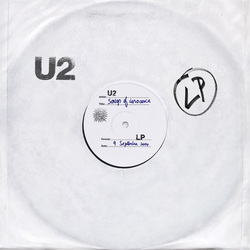 I'm a H U G E fan of that band, and I think this new album is some of the strongest material they've created in over a decade. I think more people would agree if there wasn't the stunt of the release hanging over the album. I have a lot of friends who go from mildly disliking the band to outright hatred, and to be honest, I've never understood it. What other bands out there use their money and influence to help the world? What other bands with 50 years in the business still have ALL the original members and never substituted any others during that time? What other bands are still trying to raise consciousness with their lyrics? So, I don't know that I have any influence over your music picks, but consider actually listening to the album before you delete it. It's a knockout.
We live in a world where a collection of short stories (which everyone says is the worst possible thing to try to publish) on a small press (which everyone says can never make the big time) has won the PEN award. Consider that the next time you think this whole writing business is useless or fucked up.
As Bono says, "Your voices will be heard."